Detalles

Creado: Miércoles, 16 Agosto 2017 17:16
Escrito por administrador
Categoría: Institucional
[sigplus] Critical error: Image gallery folder PrimeraComunion2017 is expected to be a path relative to the image base folder specified in the back-end.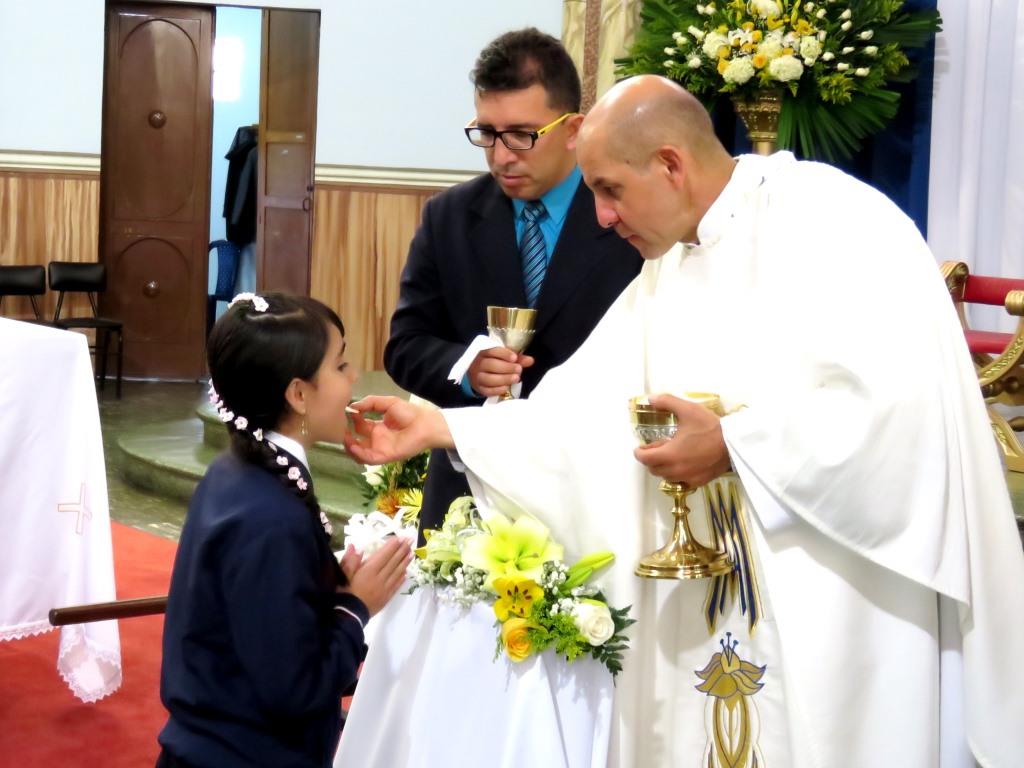 Celebración "Primera Comunión"
El pasado 12 de agosto y en el marco de la fiesta de la Asunción de María, 84 estudiantes del Instituto Champagnat y de la Escuela Champagnat realizaron su Primera Comunión.
La Primera Comunión es una ceremonia importante en la vida de todo niño. En ella, se recibe el Sacramento de la Eucaristía transformado en pan (hostia) y en vino, símbolos que remiten al Cuerpo y la Sangre de Cristo. Como su palabra indica, comunión proviene del latín communio y significa "participar en común".
La comunidad educativa del Instituto Champagnat felicita a estos niños y a sus familias y les invita a continuar celebrando esta unión entre el hombre y Dios.
Clic para ampliar la Fotografía
{gallery}PrimeraComunion2017{/gallery}